DAVID WATKINS

MORTGAGE LOAN ADVISOR
LeaderOne
9 Lake Bellevue Dr.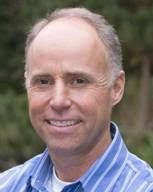 Bellevue, WA 98005
Company NMLS #12007
MLO-85154
Cell: (206) 949-1413
email: Davidwatkins@leader1.com
ABOUT DAVID WATKINS
With 31 years experience in all components of Mortgage Lending I have mastered diverse loan programs that will cater to your specific needs. Whether you are purchasing an existing home, remodeling or looking to build your ideal home, my team will help you achieve your financial and home ownership goals. I have also shared my knowledge and experience by teaching Mortgage Lending educational classes within the community.
Providing prompt, efficient, honest and friendly service has always been the key to my approach in Home Lending. "With the volatility in the mortgage industry, knowledge and insight are more valuable than ever." I take that responsibility very seriously.
If you are looking for a lender that excels in his profession and will give you customized financing solutions, contact David Watkins and his team today. (206) 949-1413
I live in Bellevue and enjoy all outdoor adventures including skiing, biking, basketball, tennis, windsurfing and rollerblading. I also like the theater, reading and participating in family events.